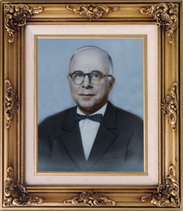 Frank H. Carr, founder of the Carr Funeral Service, became a licensed funeral director and embalmer in March of 1926. Frank began his business in Charlestown using store front offices, as they were called, because all wakes were held in the homes of the deceased. After using several locations in Charlestown, Frank bought a house in 1945 at 220 Bunker Hill Street, Charlestown, and converted it into a funeral home, which is the same location it operates from today. Frank and his wife Anne had nine children while pursuing his funeral service career. Frank was active in civil and social events in Charlestown, mainly Bunker Hill Council #62 Knights of Columbus where he was involved in running trips to various locations for Charlestown residents. It became known as "Club 62". Frank Carr was a very dignified and humble man who took pride in his profession, knowing the people of Charlestown could depend on him during their most difficult times. Frank H. Carr passed away on January 1, 1984 while packing his suitcase to go on a trip with "Club 62".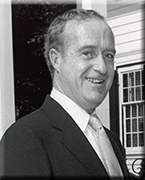 Philip X. Carr followed his father's profession and became a licensed funeral director and embalmer in November of 1957. The youngest of nine children, Philip joined his father and together they extended to the families of Charlestown the dignity and compassion that is needed at a time of loss. In 1979 Phil and his wife Mary, while bringing up their four children, decided to expand the funeral home in Charlestown concerned that the families he was serving needed the comfort and amenities of home. He expanded the funeral home to accommodate larger families, while also considering those with smaller families and simple taste. Phil was very active in many social and civic affairs such as Bunker Hill Council # 62, Knights of Columbus, Charlestown Boys & Girls Club, Old Charlestown Schoolboy's Association, Bunker Hill Associates and Charlestown Lions Club. Phil passed away suddenly on Friday, April 26, 2013 while sitting with his wife Mary at their home in Charlestown.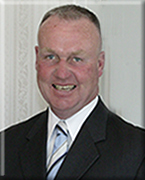 Philip X. Carr, Jr., became a licensed funeral director and embalmer in October of 1980. Philip began his career in funeral service experiencing the dignity and quality of professionalism from both his grandfather and father. For a short time, three generations were working as professionals in funeral service at the same location. With many years experience in funeral service, Phil believes he will be able to provide each family in crisis with individual dignity and personal care in an atmosphere of complete comfort therefore easing the loss of a loved one. Phil is a member of the Bunker Hill Council # 62, Knights of Columbus in Charlestown and The Old Charlestown Schoolboys Association. Philip X. Carr, Jr. resides in Charlestown with his wife Susan.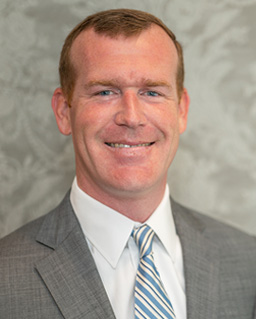 Philip X. Carr, III has been involved at The Carr Funeral Home since 2004. He was sworn in as a Licensed Funeral Director in January of 2014, becoming the fourth generation of the Carr family to serve in the Funeral Profession. Philip is a 2012 graduate of Mt. Ida College, where he received an Associates Degree in Funeral Service. He is a 2011 graduate of Endicott College, where he received a B.S. Degree in Business Administration with a concentration in Management. Philip is a 2007 graduate of Malden Catholic High School. Philip is an active member of the Charlestown community and is a member of the Bunker Hill Associates. Philip is committed to serving families with the utmost compassion and professionalism at the most vulnerable time in their lives. He will continue the Carr Family's legacy of serving the community of Charlestown with trust and dignity.